(The article contains advertisement)
Too Old To Die Young – Birthed To Spread Craft Upon The Masses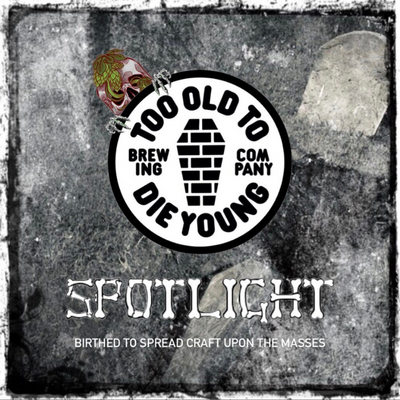 Hi all! Welcome to this little spotlight on Too Old To Die Young – in short "TOTDY" – Too Old To Die Young is the name of a craft brewery created by an experienced team with various backgrounds in the beer scene. Before you continue your read, make sure to mark your calendar June 26th, as there's a live event you can't miss out on that day! More about it further down the page – continue please.
The four horsemen Nickolai, Thomas, Jesper and Jakob are the masterminds behind the fairly new craft brewery "Too Old To Die Young" which saw daylight back in January 2022. Their coffin was opened and we beer drinkers were invited into their world of hoppy IPAs, heavy dark stouts, sours – beers that interpret local or contemporary craft traditions.
Even though TOTDY is fairly new, the horsemen ain't – the foursome are all acquainted with the beer industry across both micro and macro beer – they have the skill, knowhow and equipment to share their mission and vision.
Their mission, vision and aesthetic is all about storytelling, and they aim to challenge every format of beer, artwork and illustration to tell stories through their brews – Even though they are "Too Old To Die Young", they are still curious, playful and focused on quality and taste.
All canned beer are imagined, created, brewed and canned by themselves in an old brewery located in the heart of Sønderborg, Denmark.  The old brewhouse was reanimated and modernized to fit the standards the four horsemen aim for – so in true Jurassic Park John Hammond fashion, they spared no expense!
In a matter of fairly short time Too Old To Die Young has sat their mark on the Danish craft beer scene – they have attended all the major Danish beer festivals, partaken in the worlds biggest virtual beer tasting event in Tivoli hosted by Craft Makers Collective, been a part of Copenhagen Beer Week and lastly served beer for the masses at Mikkeller Beer Celebration 2022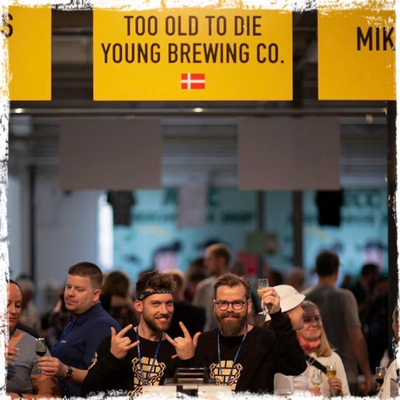 Lets Get Those Horsemen Out Of The Dark And Into The Light – Here They Are!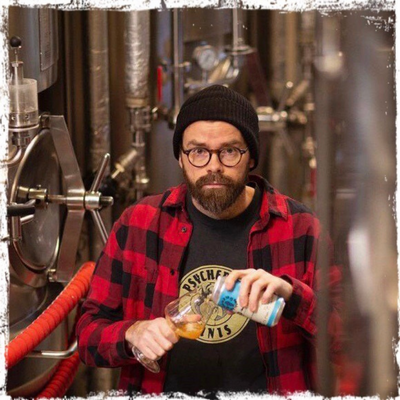 Jesper – Owner, Co-founder and CEO
Here he is! The man in charge! Jesper has already had a long run in the industry – he's been in charge of the brands at Royal Unibrew – He was the banner bearer setting the sails for the development of the brand Anarkist, as well as being part of the team imagining and brining virtual beer tastings to the masses during the first Covid lockdown back 2020. Time passed and fate caught up when Jesper learned that there was a old teared down brewery sitting in Sønderborg, Denmark – Jesper left the secure heaven at Royal Unibrew to live out the dream of establishing his own brewery – Too Old To Die Young Brewing was born. – Make sure to follow him on Instagram !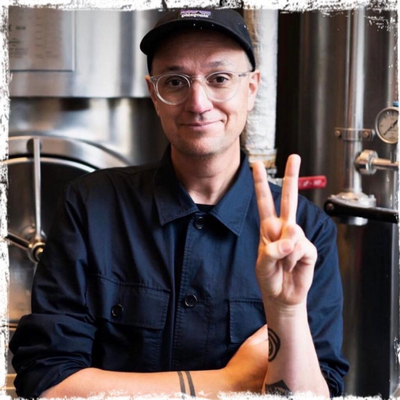 Jakob – Owner And Graphics
The ghoulie graphics and aesthetic are imagined and brought to life by the talented Jakob, who's the graphic designer – he's all about that mix of old'n new school dark stuff and punk'ish themes. Jakob describes himself as a multi-headed beast, which has worked with all kinds of media and branding before exhuming the brewery together with the rest of the horsemen. – Make sure to follow him on Instagram !
Thomas – Owner
Not much info is to be dug out about Thomas, but he's been a part of the beer industry for quite a long time! He was part of establishing Coisbo Beer (Which isn't part of us anymore – RIP), and has been a part of both Albani and Anarkist where he has worked closely with Jesper.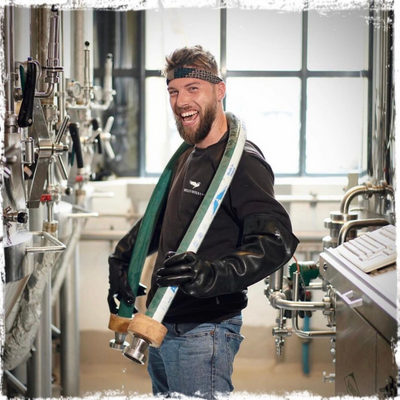 Nickolai – Brewmaster
Nickolai is the hop-slinger and malt-warlock aka in charge of the beers! He once worked for Ugly Duck Brewing before being brought onboard the TOTDY train! He and Jesper go way back, as their paths intervened when they both attended Bryggerhøjskolen. – Make sure to follow him on Instagram !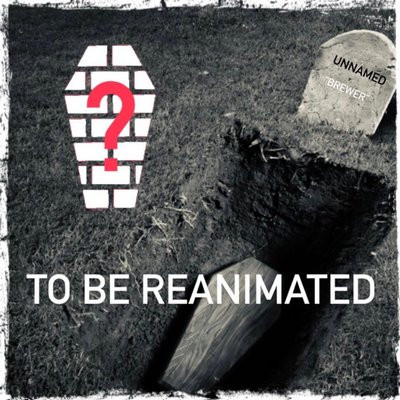 Unnamed – Brewer
Newly hired brewer has been reanimated, and is all set to join the crew to become a full-fledged member of the crew – Wanna know who's gonna join the horsemen? Join the live event June 26th!  More about this below!
Gather Up – Beertalk And Unveiling Of The New Brewer At TOTDY!
Make sure to mark your calendars 26th of June, as there's going to be a live event where some fine folks will join me in a beer talk about the beer "TOTDY & Fanø Bryghus: Best Friends Forever". You'll meet Nickolai and Jakob from TOTDY, Jessica and Steve from Fanø – and I'll be your host! Psst…! Not only are we to talk about the beer, but we'll also unveil the newly hired brewer at TOTDY! Good things to come!
Info: Beertalk with TOTDY & Fanø
Where: Hopskull's Instagram Page
When: June 26th at 20:00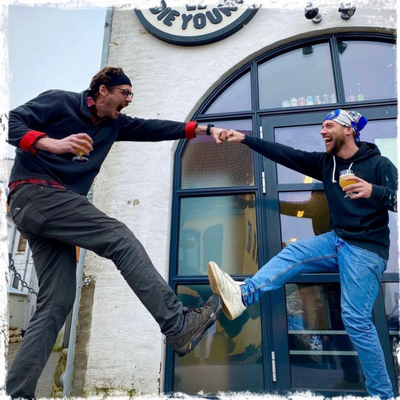 Where To Exhume TOTDY Beers?
Want to taste what Too Old To Die Young has to offer? A wide array of bottle shops and web shops carry them, but if you really wanna go knee deep I'd recommend that you visit either their brewery in Sønderborg, Denmark or their newly opened taproom and bottle shop! Also make sure to pay attention to their Instagram and Facebook for updates.
Too Old To Die Young Brewery:
Rådhustorvet 6 (Baghuset)
Dk-6400
Sønderborg
Denmark
Too Old To Die Young Taproom & Bottle Shop
Ravnsborggade 14C
Dk-2200
København N
Denmark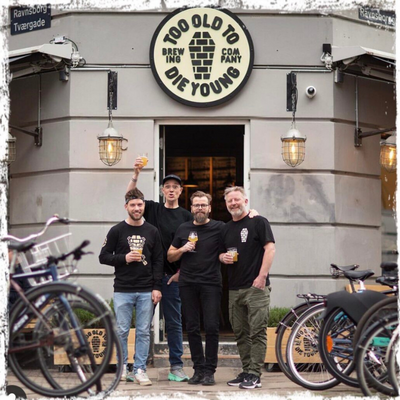 That's All For Now Bonebags!
Let's finish this little spotlight of TOTDY with the mantra and name the four horsemen have created:
"Too Old To Die Young is not just about brewing great beers. It is a mantra to live by. A vow make the most of your time while you are here. To constantly explore, and to make a meaningful impact everywhere you can. An equal love for both journey and destination." – Nickolai, Thomas, Jesper and Jakob
Hope you enjoyed this little spotlight, and I hope to see y'all during the live tasting 26th of June at CET 8:00 PM aka 20:00!
Yours truly
HopSkull / Paw Hansen